Finally, after endless weeks of waiting,
the beast in the form of Amarok 2.6.0 has been released to the wild
!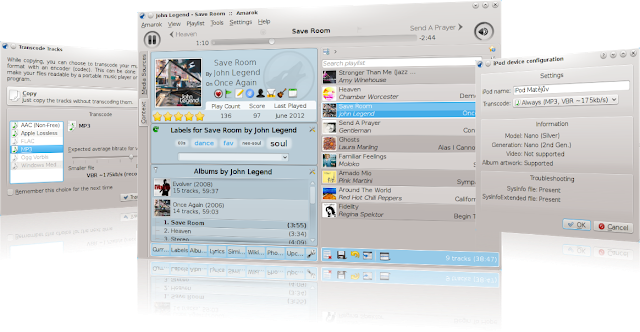 This release is a bit special to me because it is the first one to include a significant contribution from me - most notably the
totally rewritten iPod support
. I must say thank here to everyone who tested it in the beta phase; your bug reports helped to polish it to otherwise unachievable level for the final release.
My other personal favourites of this release include
transcoding at more places
and crucial bug fixes so that
Amarok doesn't loose your ratings
and stuff when it doesn't have to. This is just one item of the multi-page long list of fixed bugs.
In short,
Amarok 2.6
shines like never and is an absolute must for you. :-) Do you like it? Me and other awesome Amarok & KDE volunteer hackers will
meet in Switzerland's Randa
to code, discuss and plan immersely, please consider
donating to help us cover the expenses
. Thanks!